OVERVIEW
GebraBit KP229L2920 is an Analog Manifold Air Pressure/Turbo Map Integrated Pressure module.
GebraBit KP229L2920 module operate with "5V" supply Voltage.
GEBRABIT KP229L2920 module has an analog output with a circuit that acts as a low-pass decoupling filter between the sensor IC output and AO of the module.
KP229L2920 is an Analog miniaturized Analog Manifold Air Pressure Sensor IC based on a capacitive principle. It is surface micromachined with a monolithic integrated signal conditioning circuit implemented in BiCMOS technology. The sensor converts pressure into an analog output signal. The sensor has been primarily developed for measuring manifold air pressure but can also be used in other application fields. The device's high accuracy and sensitivity make it a perfect fit for advanced automotive applications.
WARNING: FOR ACCURATE INFORMATION ABOUT ICs ABSOLUTE MAXIMUM RATINGS AND ITS PRECIOUS CHARACTERISTICS RANGES, USERS MUST CERTAINLY REFER TO ICs MANUFACTURE DATASHEET.
Key Features
On Board, ON/OFF LED indicator

GEBRABIT Pin Compatible with GEBRABUS

GEBRABIT small package

It can be used as a daughter board of GEBRABIT MCU Modules

Featuring Castellated pad (Assembled as SMD Part)

Separatable screw parts to reduce the size of the board
Pinout Diagram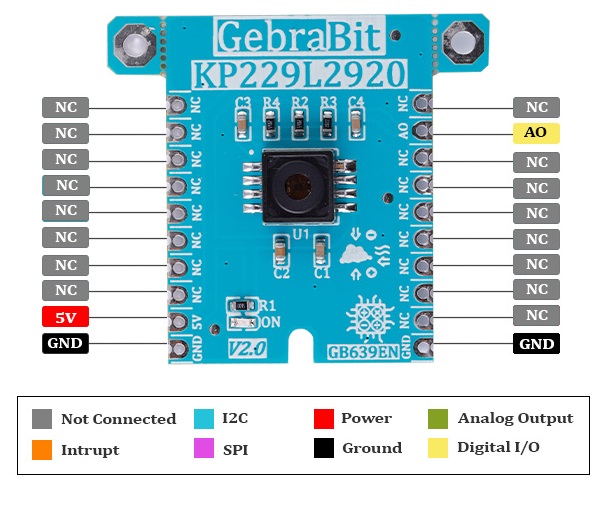 Module Overview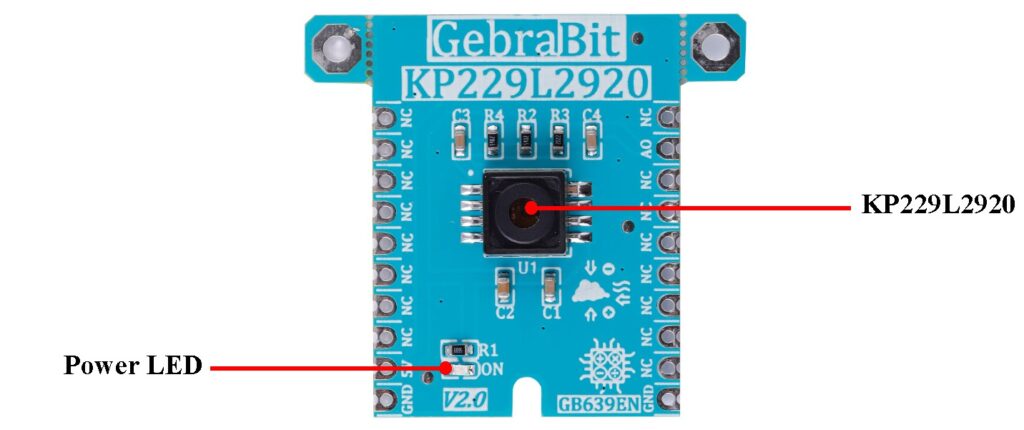 Documents Link