OVERVIEW
GebraBit DS18B20 is a 1-Wire Digital Thermometer.
On this module, users can assemble SMD, waterproof(DIP) DS18B20 sensor, or both of them. Also, you can easily select module power supply between 3V3 or 5V with a Considered onboard jumper selector that helps to use a wide range of microcontrollers for interfacing with this module.
GebraBit DS18B20 has a digital thermometer that provides 9-bit to 12-bit Celsius temperature measurements and has an alarm function with nonvolatile user-programmable upper and lower trigger points. The DS18B20 communicates over a 1-Wire bus, and Each DS18B20 has a unique 64-bit serial code, which allows multiple DS18B20s to function on the same 1-Wire bus. Thus, using one microprocessor to control many DS18B20s distributed over a large area is simple. Applications that can benefit from this feature include HVAC environmental controls, temperature monitoring systems inside buildings, equipment, or machinery, and process monitoring and control systems.
WARNING: FOR ACCURATE INFORMATION ABOUT ICs ABSOLUTE MAXIMUM RATINGS AND ITS PRECIOUS  CHARACTERISTICS RANGES, USERS MUST CERTAINLY REFER TO ICs MANUFACTURE DATASHEET.
Key Features
Ability to assemble sensors with different packages

User selectable module power supply voltage between 3V3 and 5V

ON/OFF LED indicator

Pin Compatible with GEBRABUS

GebraBit small package

It can be used as a daughter board of GebraBit MCU Modules

Featuring Castellated pad (Assembled as SMD Part)

Separatable screw parts to reduce the size of the board
Pinout Diagram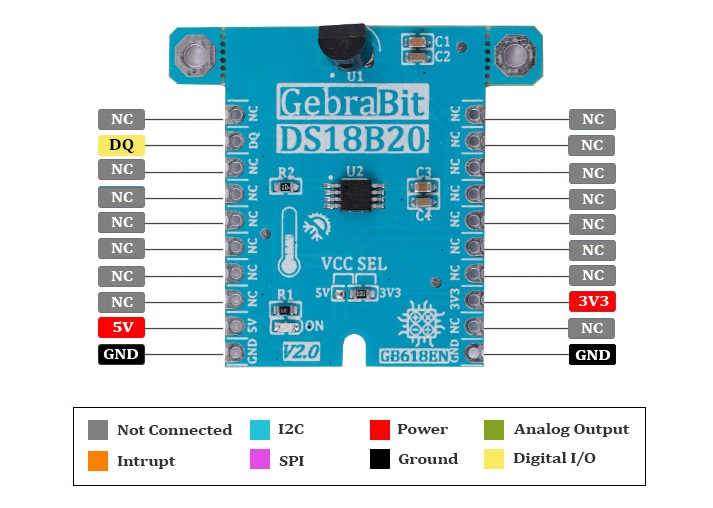 Module Overview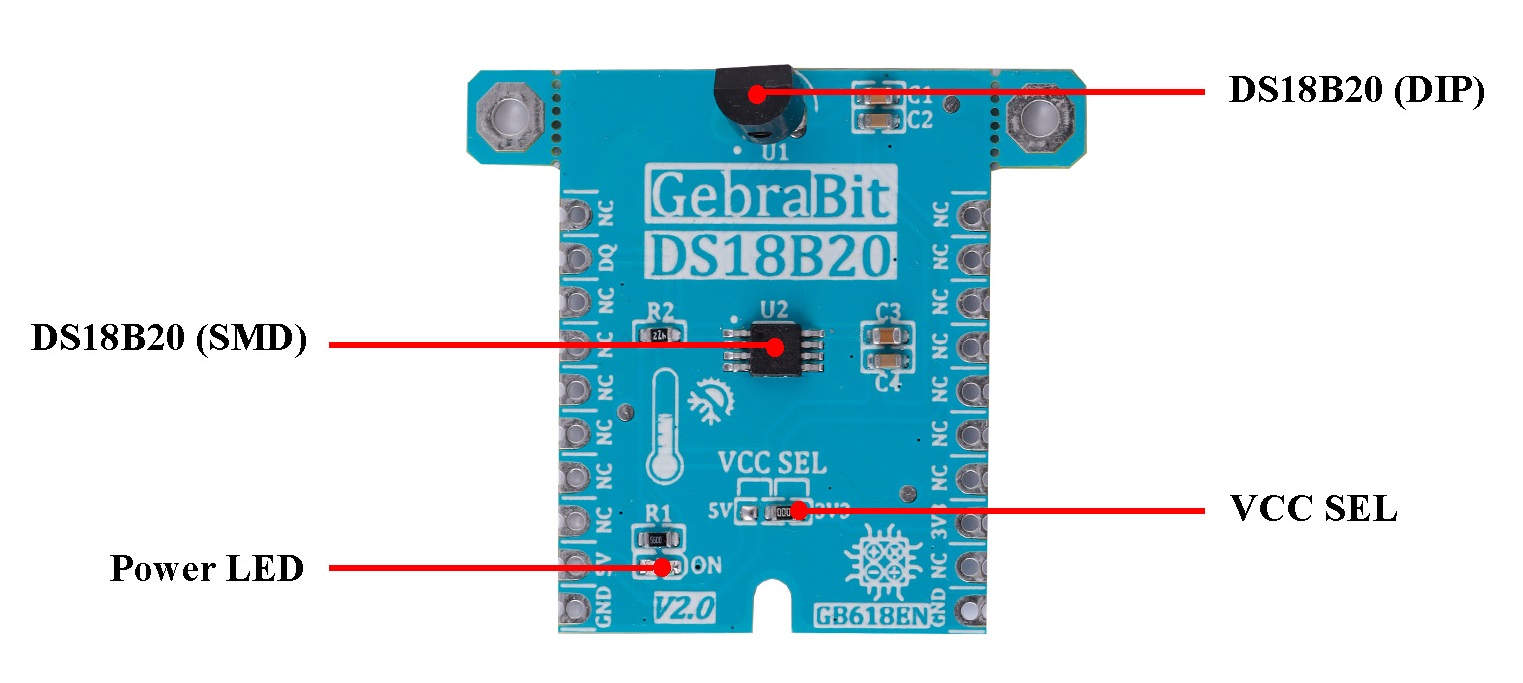 Documents Link