OVERVIEW
GEBRABIT Capacitive Soil Moisture module determines the amount of soil moisture by measuring changes in capacitance to determine the water content of the soil.
GEBRABIT Capacitive Soil Moisture has an analog and digital output capable of using 3V3 and 5V Supply Voltages that users can easily select with Considered on board jumper select. This feature helps to use a wide range of microcontrollers for interfacing with this module.
It has an Analog output of moisture content and a digital output of the comparator on the module.
Key Features
User-selectable module power supply voltage between 3V3 and 5V

On Board, ON/OFF LED indicator

GEBRABIT Pin Compatible with GEBRABUS

GEBRABIT small package

It can be used as a daughter board of GEBRABIT MCU Modules

Featuring Castellated pad (Assembled as SMD Part)

Separatable screw parts to reduce the size of the board
Pinout Diagram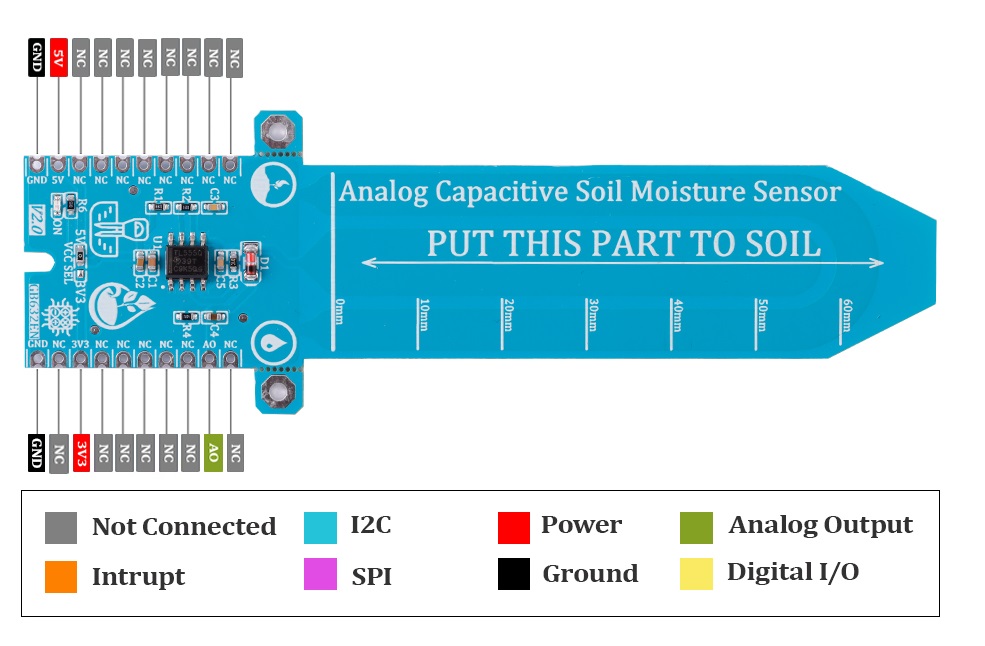 Module Overview
Documents Link